3 rooms flat, 97 m2, Senamiestis, Ligoninės g.
1.400 € per month
|
4.834 LTL per month
Newly renovated premium 2 bedroom apartment in the cozy Italian guest house Mano Liza in Vilnius old town

Key features:
- Everything you see, touch and use here is of the highest quality
- Wood floors and doors, heat and sound insulating windows, bathroom fixtures, kitchen appliances and cabinets, in floor heating, ceiling air cooling and heating, LED lighting, high speed internet, are all new.
- The contemporary design apartment has a master bedroom with walk in closet and shower, 2nd bedroom with shower and WC for guests, spacious open living and kitchen areas with balcony
- Plus, all the conveniences of living in Vilnius old town in the cozy Italian guest house Mano Liza (cleaning, laundry, food & beverage, restaurant on premises) are available
- €1600 unfurnished, €1800 furnished, plus utilities.
- The apartment will have new TV, new furniture and new furnishings which the tenant can choose if the apartment is rented furnished @ €1800 per month plus utilities.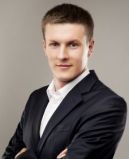 Premium housing expert
ignas.vaitkunskas@rebaltic.lt