House for sale
Laurų g.
Antakalnis
Price: 489 000 EUR
Luxurious, spacious and bright house with a private 7 acre plot of land for rent in Antakalnis, Laurų str.
Main information

- There are no brokerage fees!

ADVANTAGES:
- House was fully equipped and furnished just a few years ago
- Only luxurious and high quality materials were used
- The house is rented with all indoor, outdoor furniture and household appliances, therefore it is possible to start the rent immediately
- Spacious terrace with awnings
- Well-kept private 7-acre plot of land
- Cool air in the house is ensured by air conditioners
- Fireplace
- LED lighting solutions
- Built-in appliances (dishwasher, hob, oven, hood, fridge, washing and drying machines)
- Heated floor
- Spacious wall cabinets
- Security alarm system

LAYOUT:
First floor:
- Anteroom
- Spacious living room and kitchen
- Shower and toilet room
- Terrace
- Garage
Second floor:
- Bedroom with balcony
- Wardrobe
- Two separate children's rooms
- Spacious bathroom

HEATING:
- Autonomous gas heating system
- Very economical. Heating costs in the coldest winter months does not exceed 50 Euros

PARKING:
- The garage can accommodate one car
- An additional two cars can be parked right next to the house

PLACE:
- Quiet and safe neighborhood
- Enclosed house area
- Public transport stops next to the house
- The city center can be reached by car in just 15 minutes

- Call at a time convenient for you!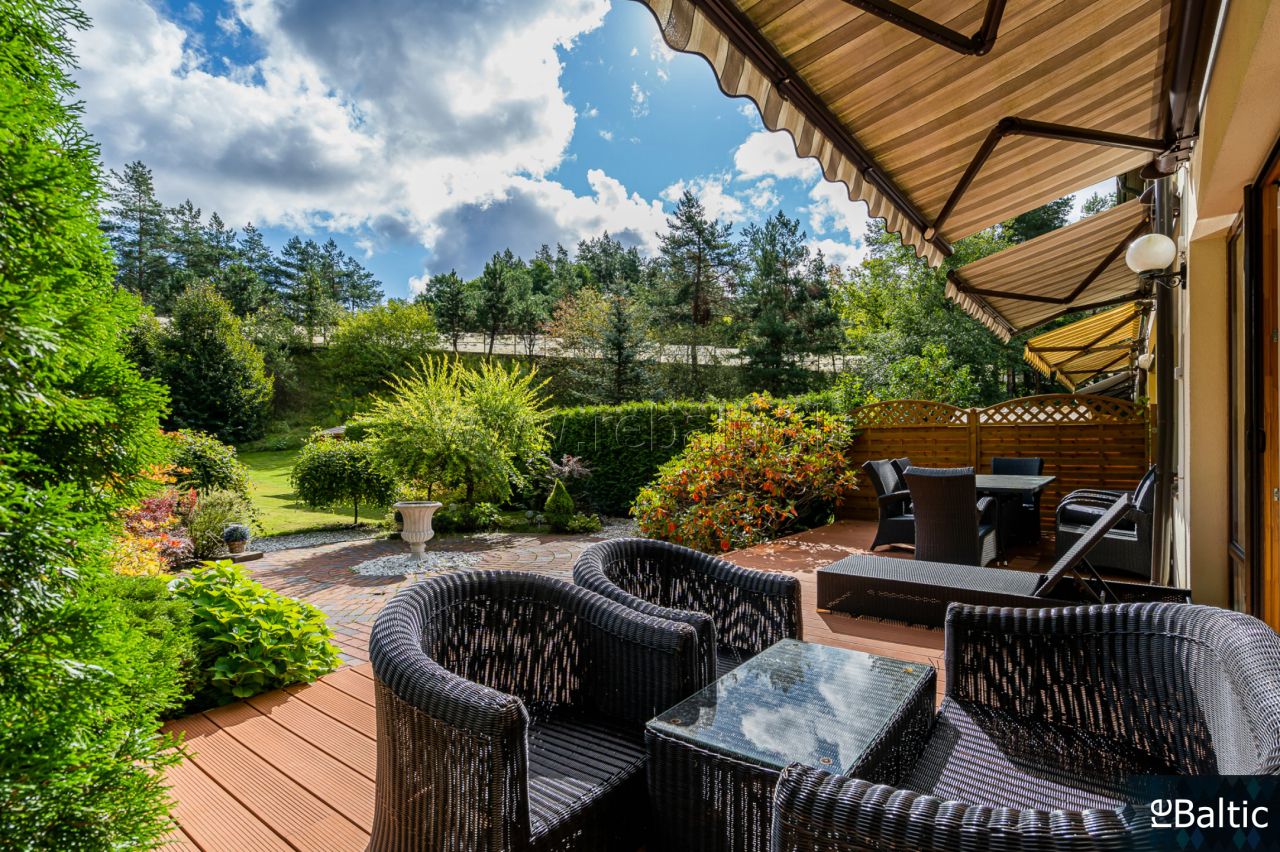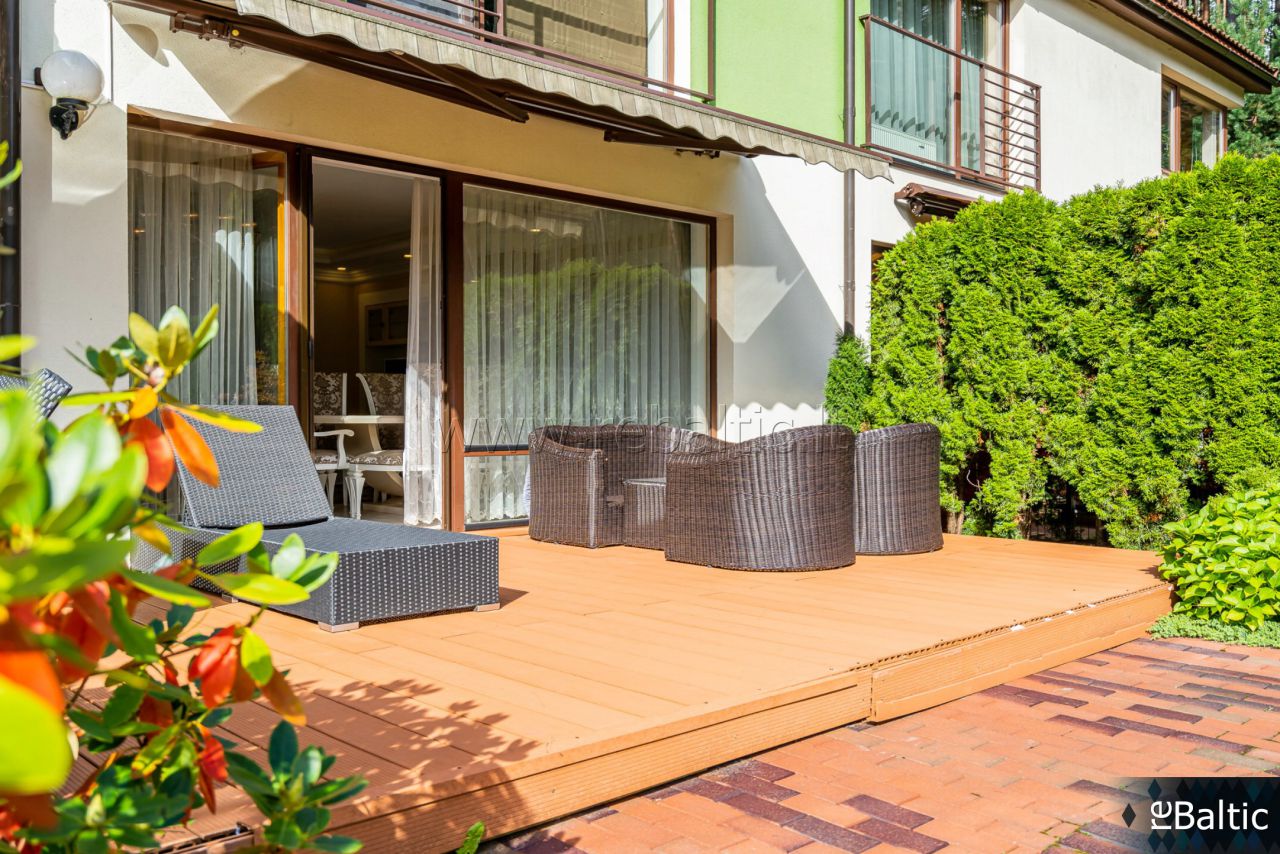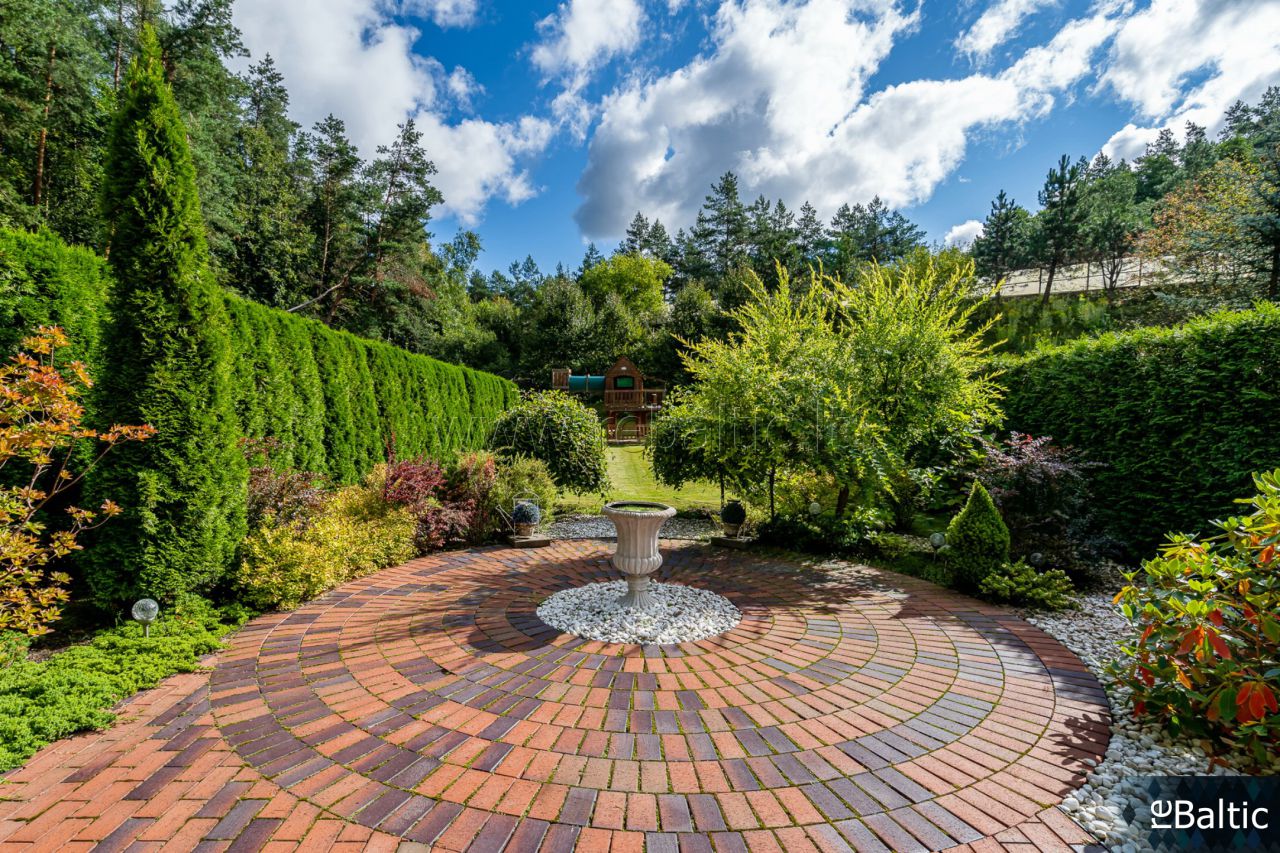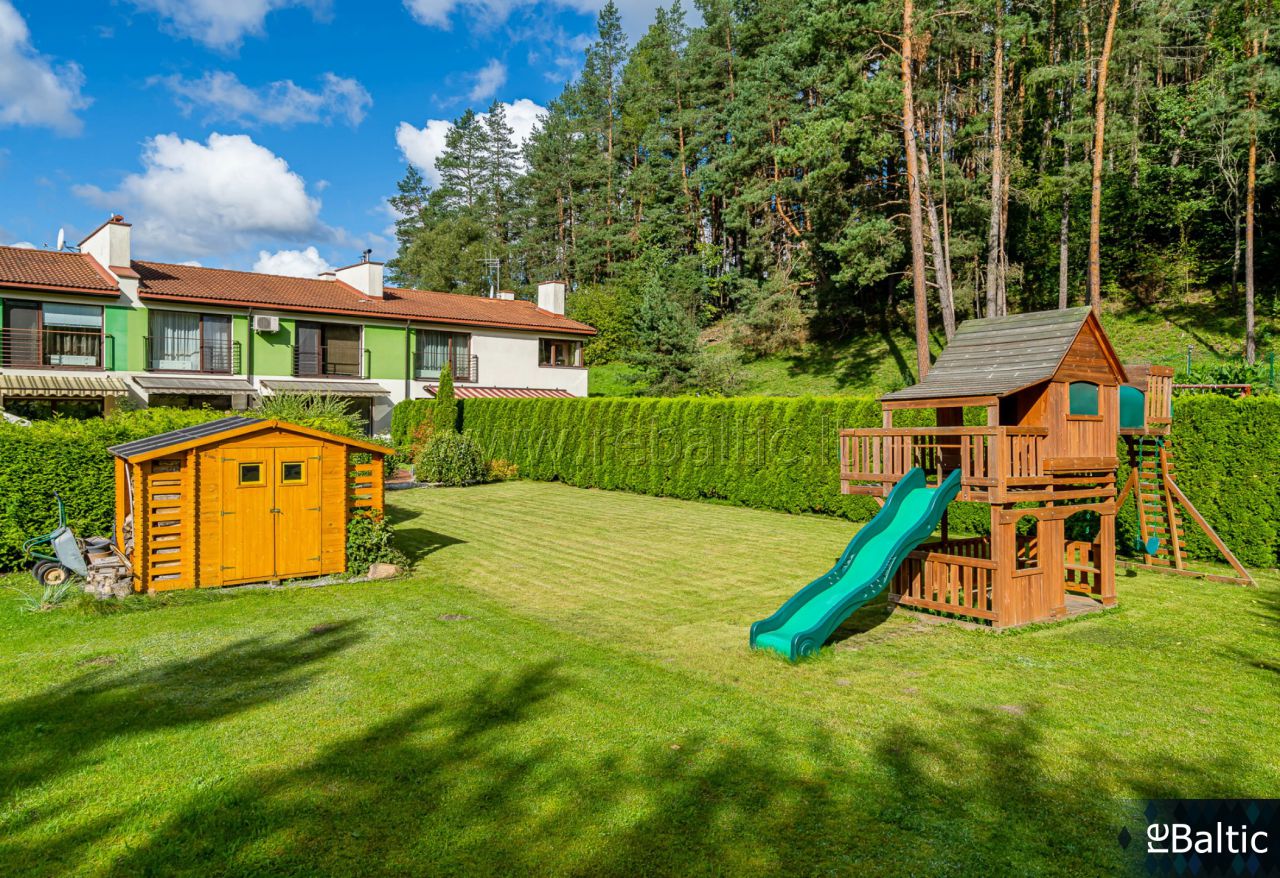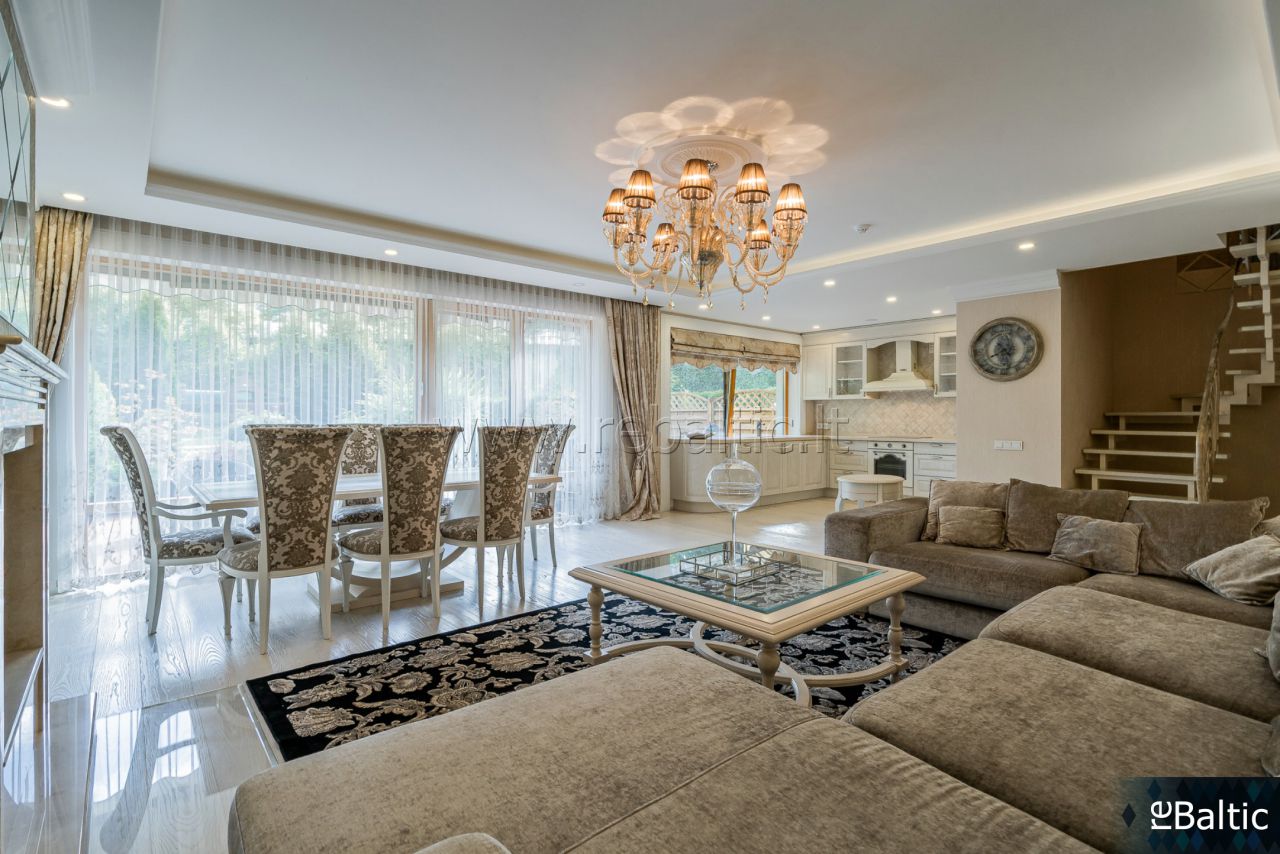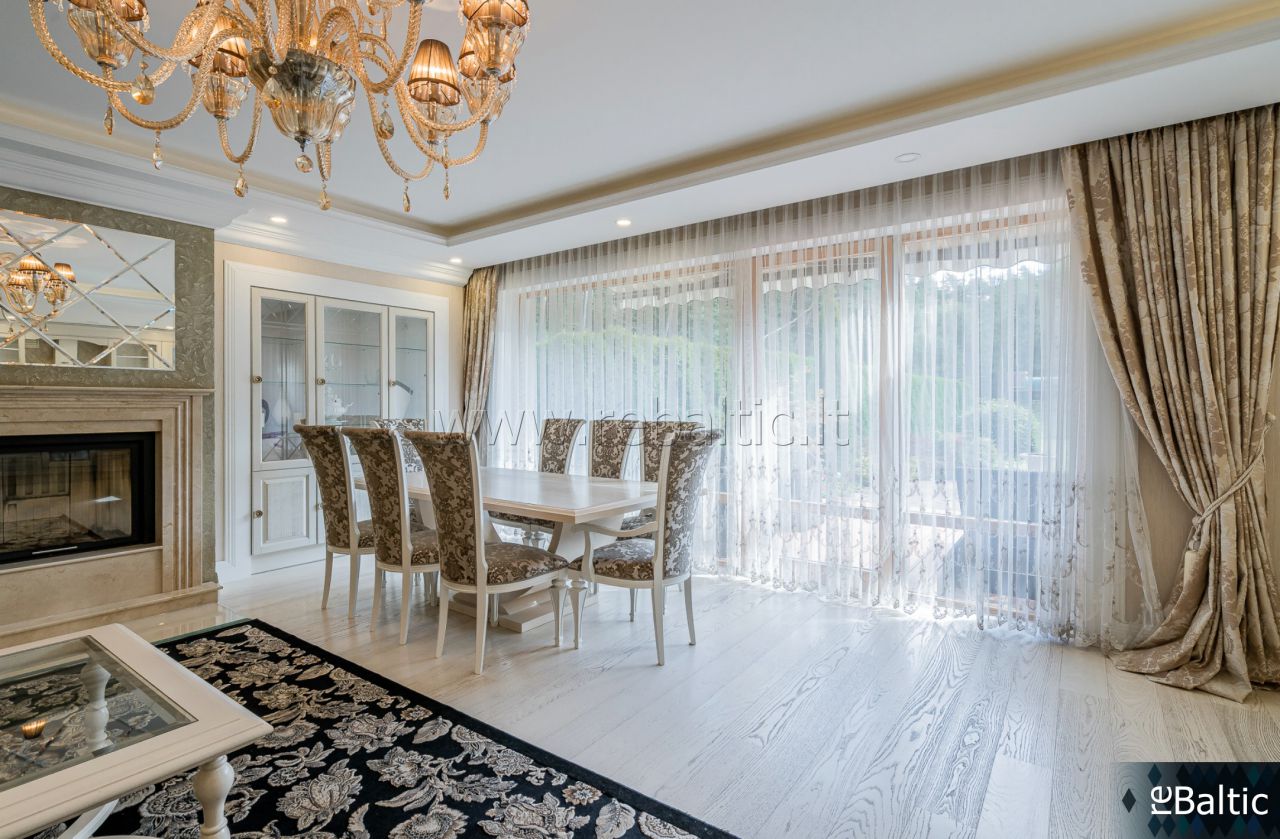 Show more photos (+18)
Donatas Cvetkovas
donatas@rebaltic.lt
+370 673 44843