Apartment for sale
Polocko g.
Užupis
Price: 490 000 EUR
Luxury one bedroom apartment with river views in the exclusive new development "Užupio Quays" (Užupio Krantinės)
Main information

Key features:
- Ultra-high-end interior created by designers
- Premium furniture and installation materials
- Excellent window orientation. The bedroom and bathroom are facing the south, the main windows are facing the west, so it will always be bright and sunny
- Italian Valcucine kitchen, which also covers the water tap with partition, so the whole living room can be transformed into a living space. Concealed hood integrated in the ceiling. Miele, Liebherr kitchen appliances.
- Smart home system for electronic control of curtains, lighting, air systems and audio equipment
- The walls are covered with wood paneling
- A powerful audio system is integrated in the ceiling of the entire apartment, high resolution projector, electronically controlled drop-down screen for the projector
- Bio-fireplace
- River views from the bedroom. Possibility to change the color and brightness of the lighting in the bedroom. The partition between the bedroom and bathroom electronically switches to clear or mirror glass.
- The bathroom is distinguished by stone walls, heated, non-fogging, mirrors. Large stone table top.
- Recuperation, air conditioning
- Reserved parking space in the underground car parking and storage room under the building (for additional price 35.000 Eur in total)
- In the "Užupis Quays" project, each house has its own name, these apartments are in the Theater House, where the stairs are decorated with decor elements of theater characters
- The project is situated on a beautiful location on a hill, within walking distance of cafes and restaurants of the Paupys project, walking trails along Vilnelė and Vilnius Old Town

A great choice for a buyer looking for a finished high-end apartment in a luxury house in the center of Vilnius.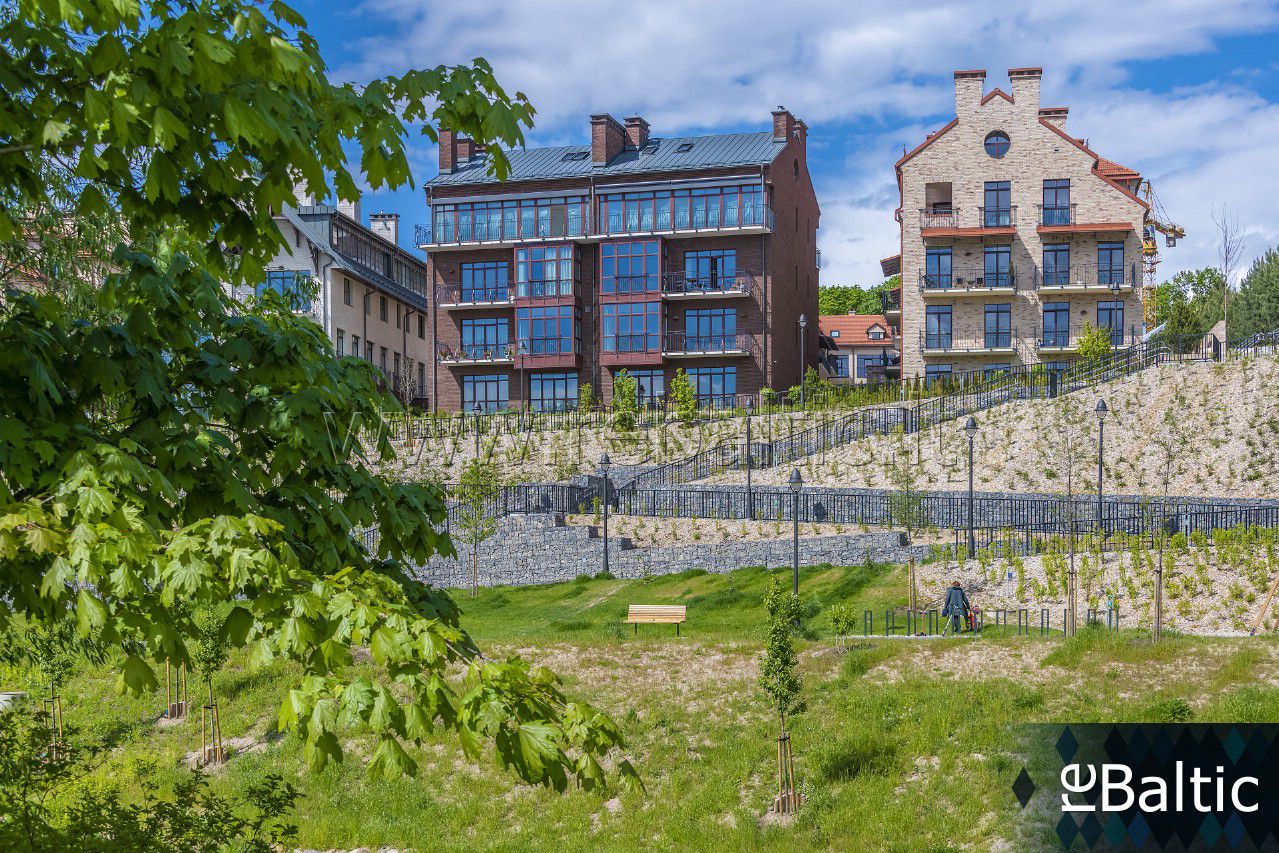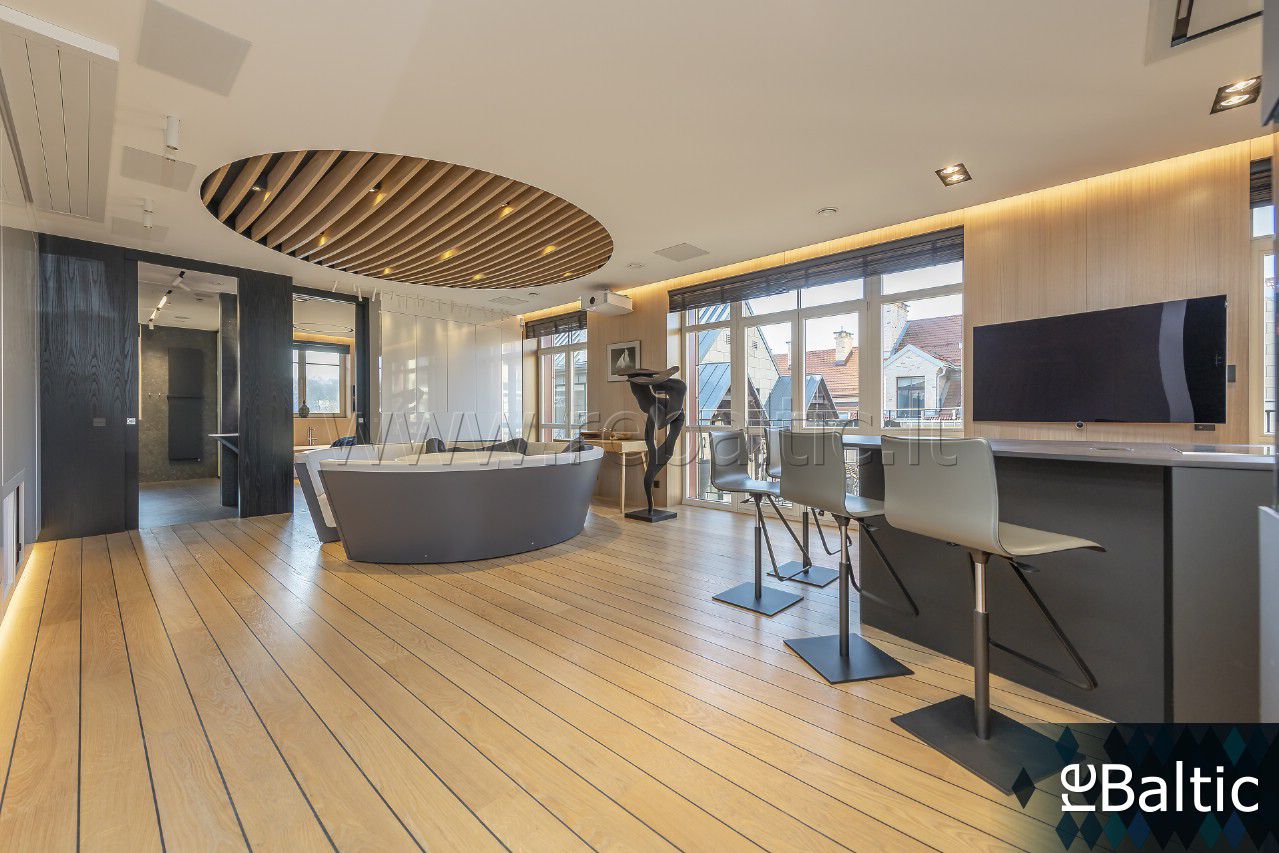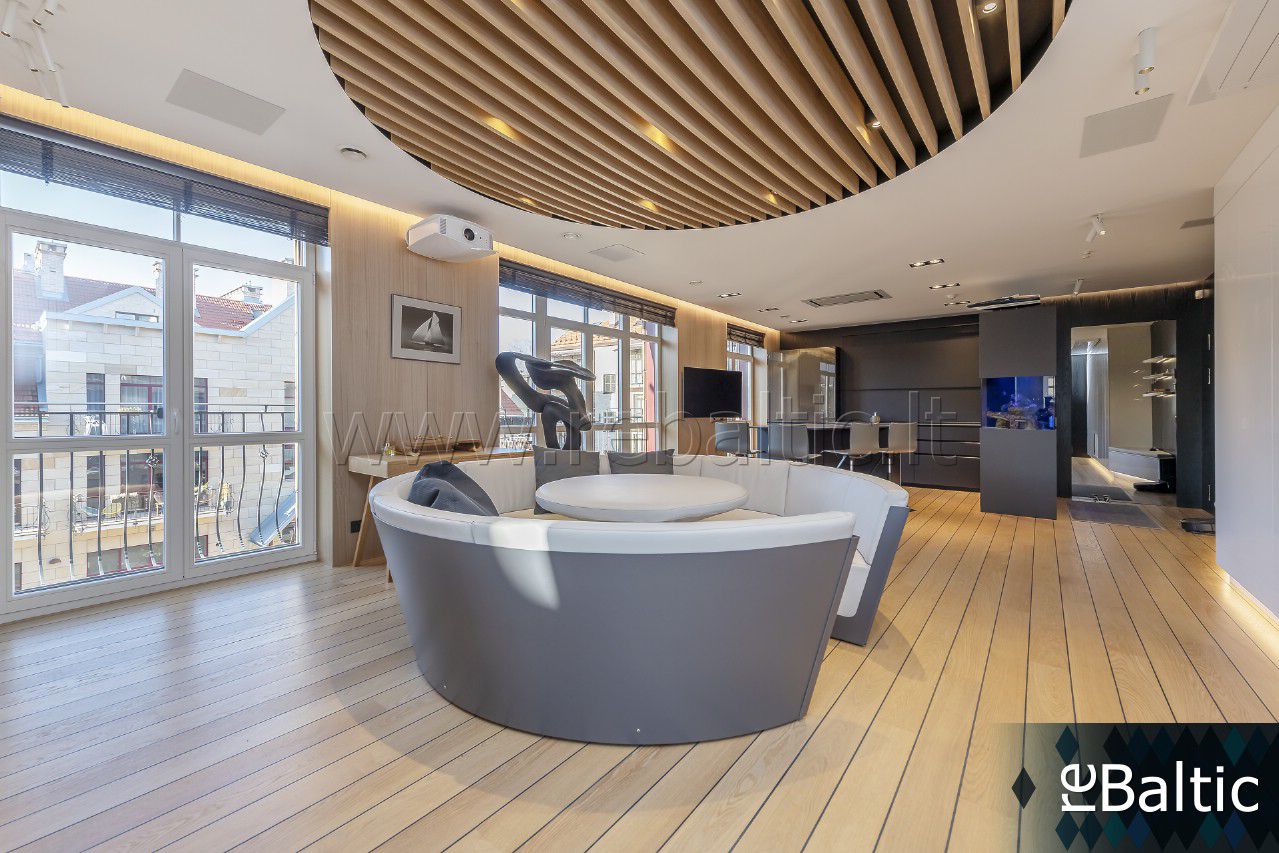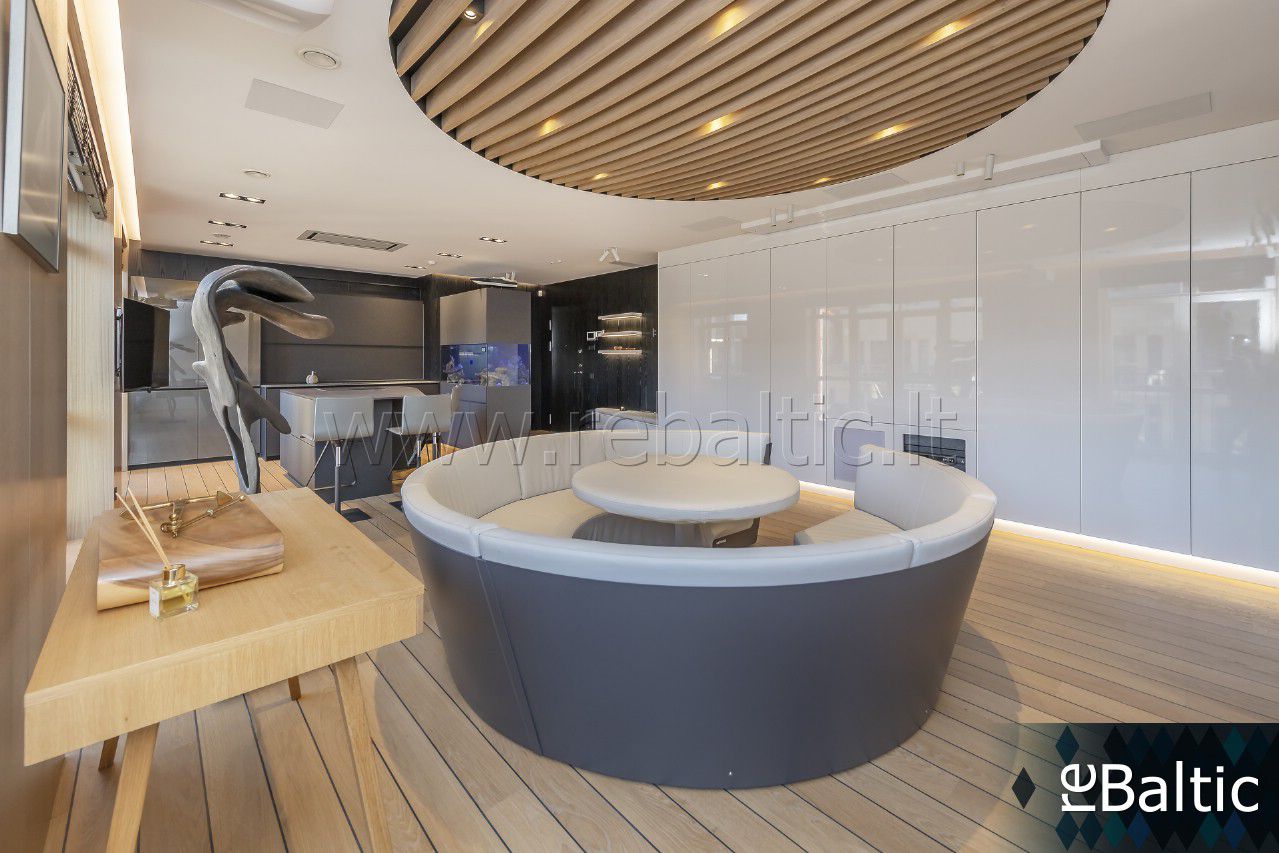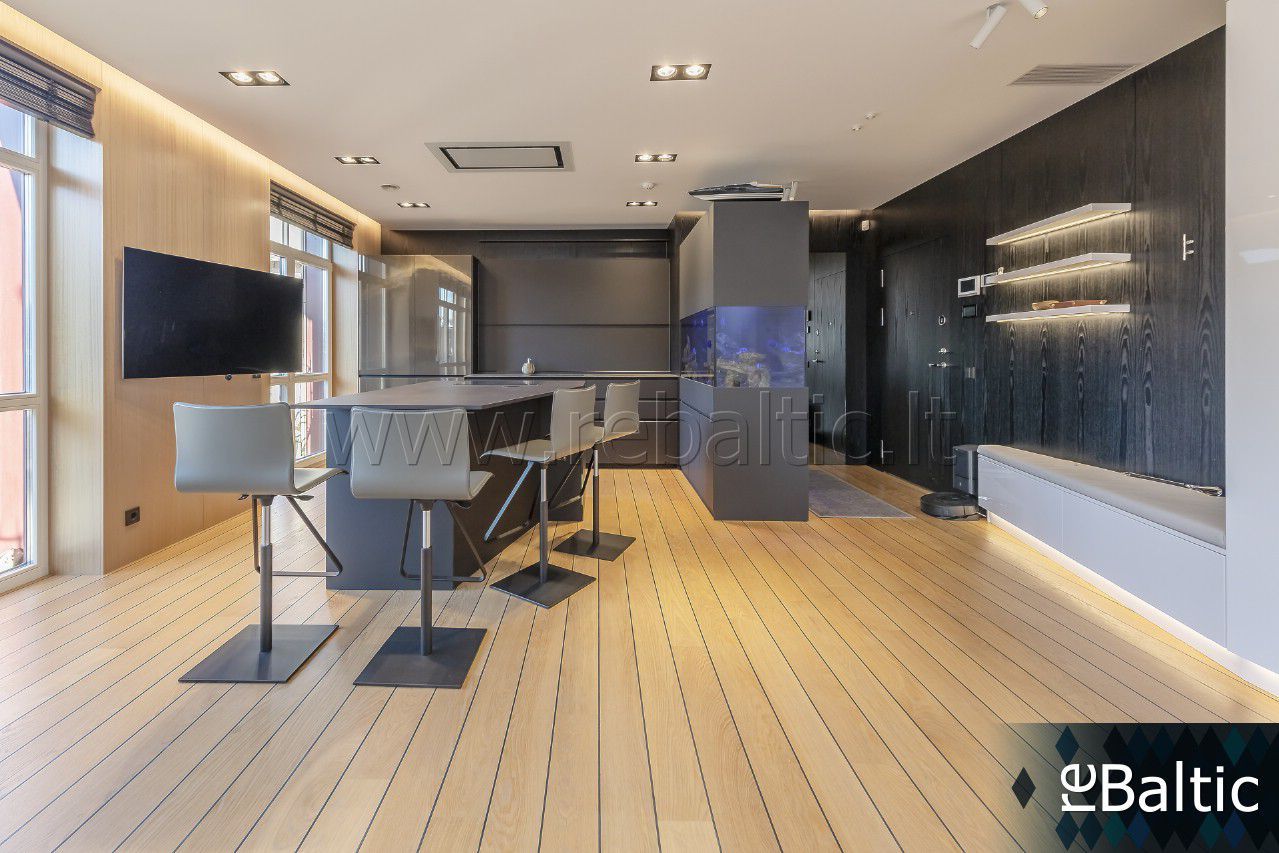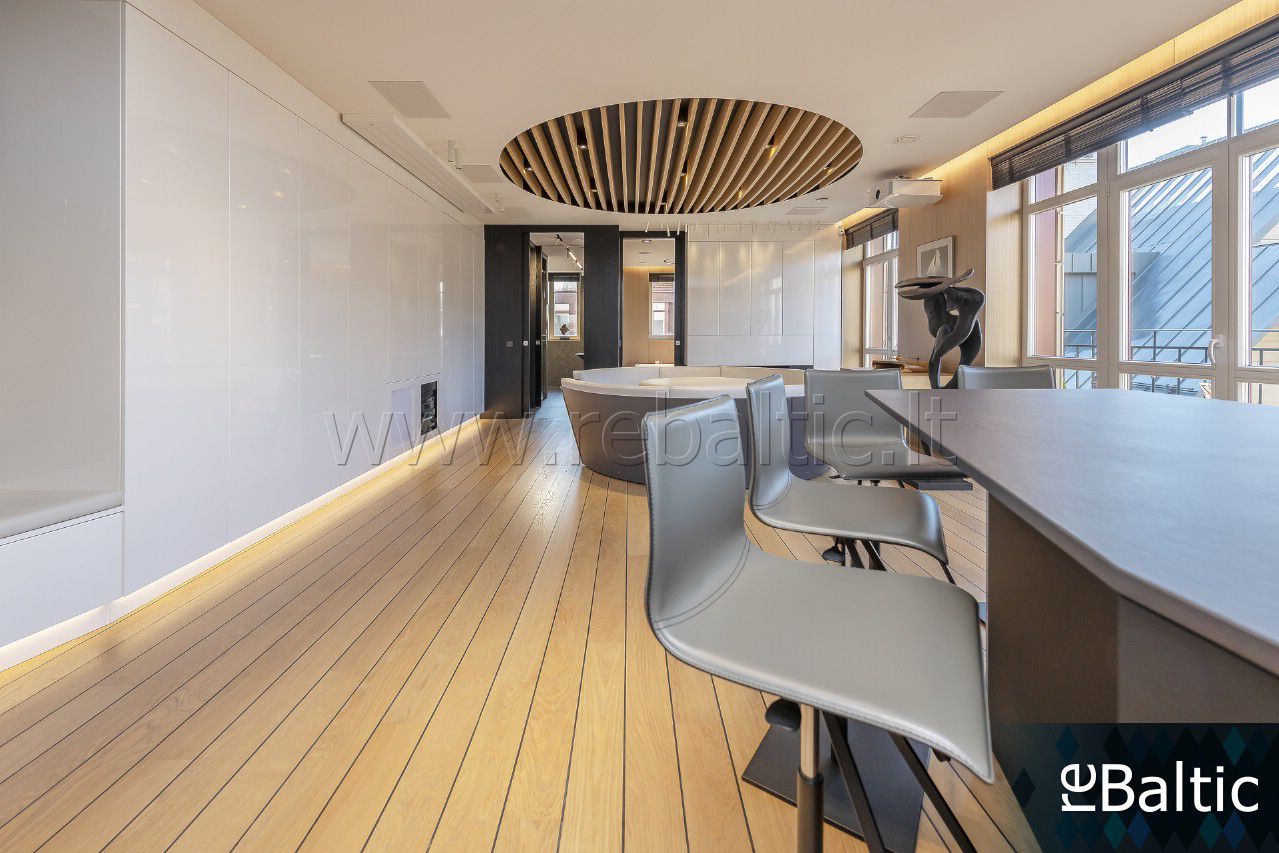 Show more photos (+18)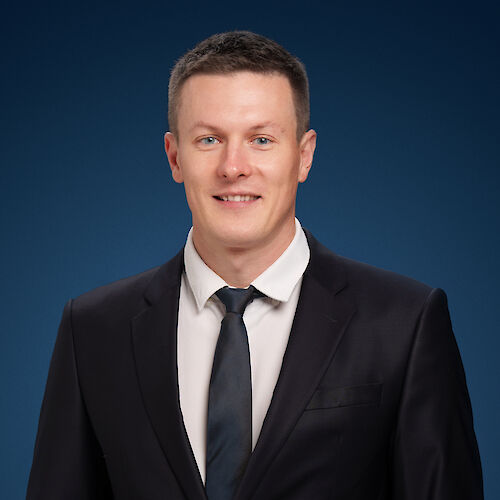 More information
Ignas Vaitkunskas
Premium property agent
Managing partner
Ignas Vaitkunskas
ignas.vaitkunskas@rebaltic.lt
+370 687 55595