Apartment for sale
Polocko g.
Užupis
Price: 266 000 EUR
Spacious 102.4 sq.m apartment in the center of Vilnius
Main information

Experience the best that Vilnius has to offer, living in a prime location just steps away from the Angel of Užupis, the historic Old Town, and the banks of the Vilnelė River. The vibrant Paupys district and Paupys market are nearby, where you'll find plenty of cafes and restaurants. Enjoy the natural beauty of Kalnų Park and Bernardinų Garden, making it an ideal area to live with a family.

Key features:
- All interior apartment walls are non-load-bearing, so you can design the desired layout according to your preferences. Please find interior visualizations in the pictures.
- Two living areas, two additional rooms, separate kitchen, bathroom, and toilet
- Warm and bright space, main window orientation facing south
- Beautiful views through the windows
- Autonomous electric heating, low expenses
- Excellent location near the Angel of Užupis, Old Town, Vilnelė River banks, and Paupys district
- Car parking space next to the building in the inner courtyard
- There are some cosmetic defects on the ceilings from old leaks. The building's roof has been repaired, so only cosmetic updates are needed

Create your dream home in this spacious 102.4 sq.m. apartment located on the top floor of the building.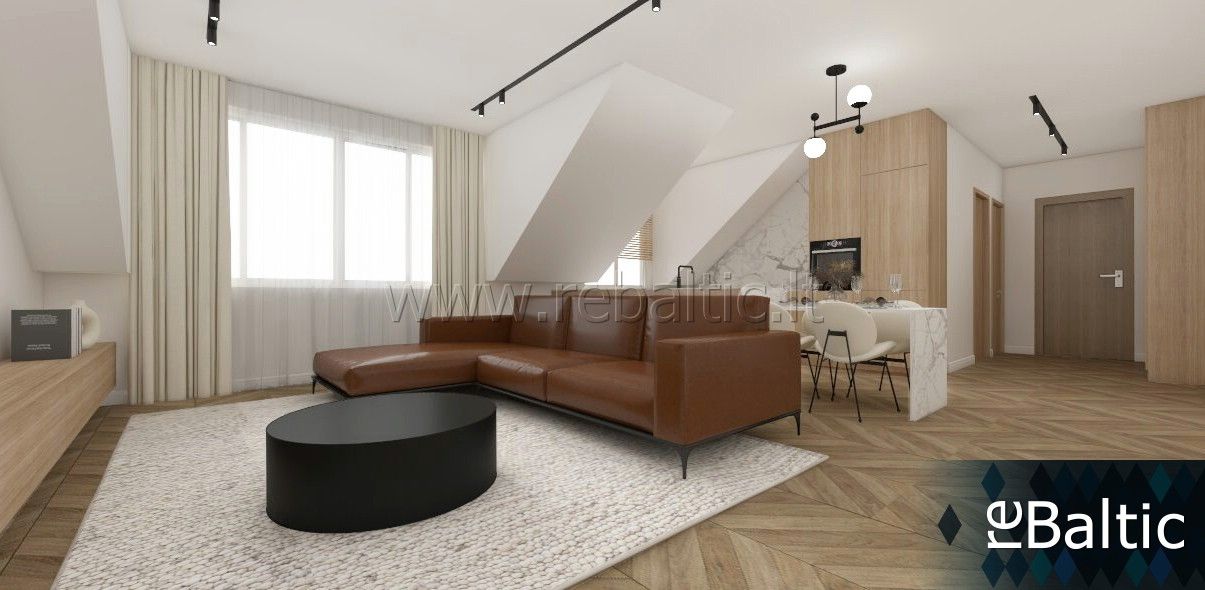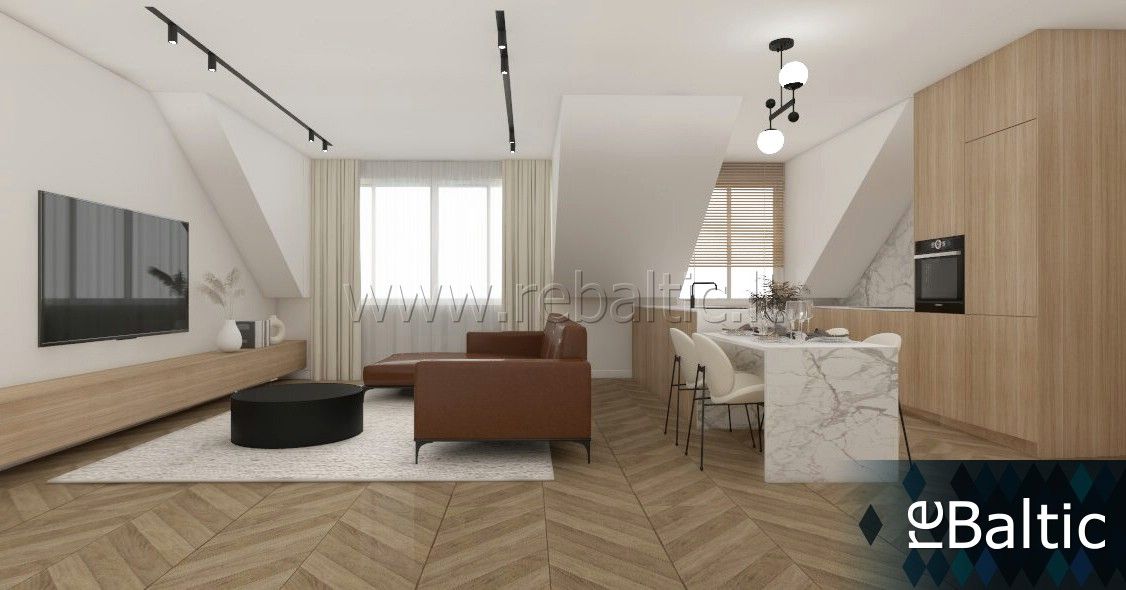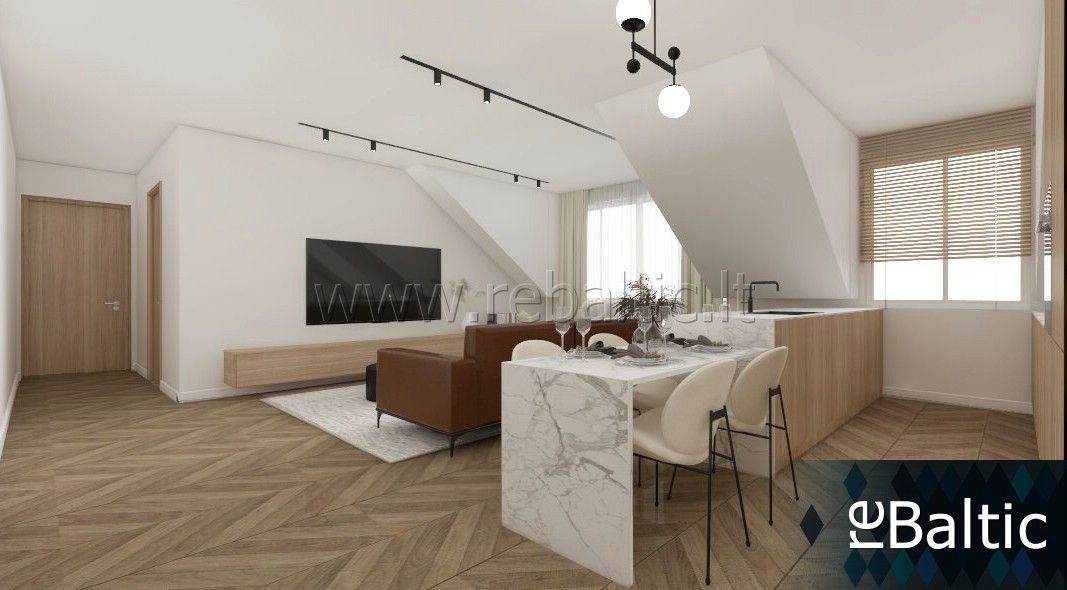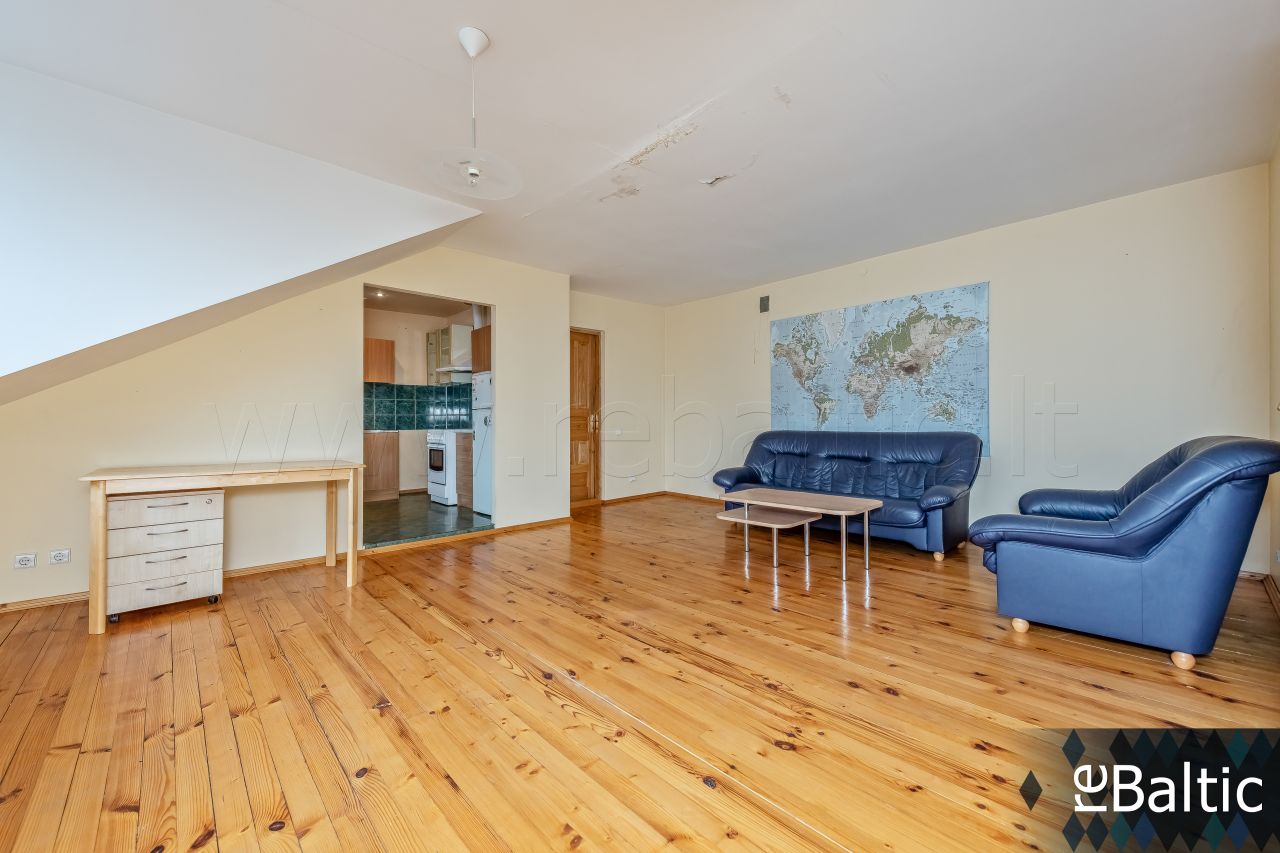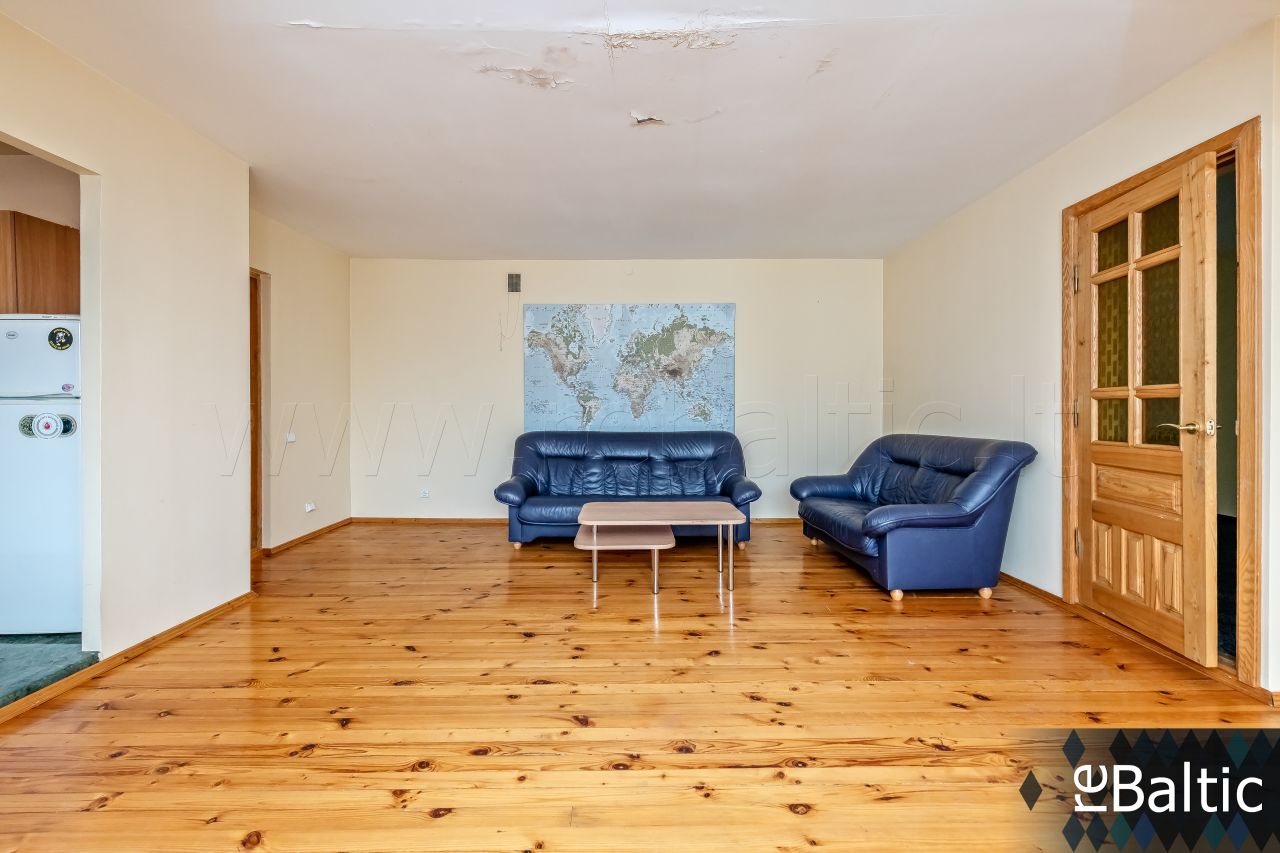 Show more photos (+28)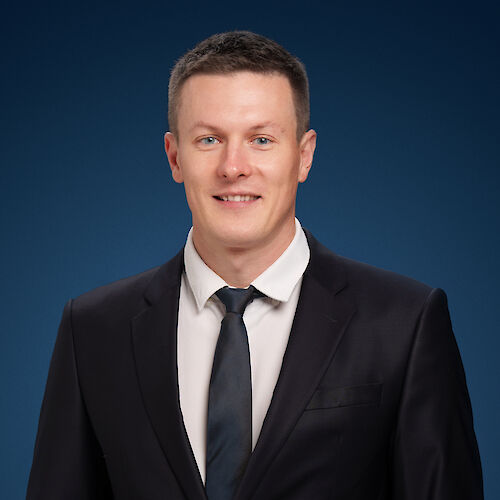 More information
Ignas Vaitkunskas
Premium property agent
Managing partner
Ignas Vaitkunskas
ignas.vaitkunskas@rebaltic.lt
+370 687 55595