5 rooms House, 208 m2, Antakalnis, Rudens g.
Spacious four bedroom house adjacent to forest in excellent location only 5 minutes away from the Cathedral.

Key features:
- House adjacent to forest, beautiful forest views from room windows
- Fully furnished, all household appliances
- Living room with fireplace and separate kitchen with dining room (1st fl.)
- Entrance to large covered outdoor terrace through the living room
- Two bedrooms (2nd fl.)
- Two more bedrooms (3rd fl.)
- Two bathrooms and another one in the ground floor
- Garage for two cars
- Gas heating
- Sauna and large room next to it.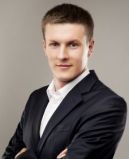 Premium property agent
ignas.vaitkunskas@rebaltic.lt