7 rooms flat, 217 m2, Senamiestis, Didžioji g.
SPACIOUS 6 room Apartment in the heart of Vilnius!

Exceptional location in the old town.
House is in the inner yard with Sweden Embassy and priests curia.
Very calm ad secured.

Layout:
- Apartment is in 2 levels
- 2-3 bedrooms
- Spacious living room and half separated dining room with fireplace.
- Separated kitchen.
- Light and cozy library
- Huge work room.
- Three bathrooms.
- Spacious master bedroom with individual bathroom and walking closet.
- Second bedroom with individual bathroom.
- Third bedroom which were made in to the closet at the moment.

INSTALLATION:
- Windows have very good insulation.
- Doors: apartment armored doors, room doors are wooden.
- Flooring: Natural wood flooring and ceramic tile.
- BOSE sound system in all the apartment.
- Fully furnished and ready for you.
- Dishwasher, oven, refrigerator, dishwasher, washing machine, Wireless Internet, phone.
- Everything you can look for in comfortable apartment.

HEATING:
- Heating central, water heating and flour heating is running by electrisity.

Parking:
- In the back yard for two cars.
Object data
Heating
central, floor heating, individual accounting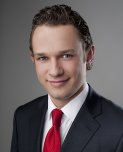 Premium property agent
linas@rebaltic.lt