2 rooms flat, 56 m2, Šnipiškės, Šeimyniškių g.
Well-equipped apartment in perfect location in Snipiskes, Seimyniskiu str. for rent!

PLANNING:
- Living room with kitchen
- Spacious bedroom
- Bathroom
- Big balcony

INSTALLATION:
- High quality materials in the apartment
- Rented with all furniture
- Domestic appliances: refrigerator, stove, washing machine
- Spacious wardrobe in the corridor
- Internet and TV
- Well-maintained staircase, private courtyard

HEATING:
- Gas
- Low heating costs

PARKING:
- Closed inside courtyard

Call us at your convenience!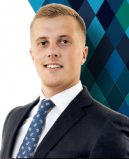 Premium property agent
vaidas@rebaltic.lt