3 rooms flat, 161 m2, Senamiestis, Šv. Ignoto g.
Luxury two bedroom apartment in the heart of Vilnius old town

Neighbors - many embassies and foreign business people.

If you're looking for fully-furnished apartment finished to a high standard and equipped with kitchen and laundry facilities, our serviced apartments are ready to welcome you.

Our Apartments, located in the previous Benedictine's Abbey, combine the comfort and convenience of hotel-living with the relaxed freedom and independence that comes with the own front door key - and they have a budget-friendly price tag. Company owns 15 apartments in the heart of Vilnius Old Town, in a very quiet, safe and easy-to-reach on foot place and provides all service needed for all our residents.

Closed courtyard with video-recording security. Private parking space.

Every Apartment is provided with Satellite TV, fiber internet, telephone line. Security company takes care of each Apartment when residents are away.

Additional services we may offer next to our day-to-day free of charge service: spring water, dry cleaning, apartment cleaning, etc.

Our Apartment is the perfect option for easy living in Vilnius Old Town, where all areas needed are easy reached on foot (e.g. quiet location; shopping and transport convenience; proximity to schools), and the area is safe and calm itself. All the neighbours of our house are diplomats or managers of international companies, so the neighbourhood is calm and safe.

We have only long term rent (12months and more, usualy 48 months) and people change not often.

Here, at Sv. Ignoto 5, we can guarantee competitive pricing and space, independence and privacy, and extra services and our free-of-charge staff help.

All our Apartments may be leased fully-furnitured, half-furnitured or unfurnitured.

We can offer ozone cleaning service for Apartment once per two months. It is very effective in the way even hospitals use this method to avoid any possible germs living. Also we keep Apartments cleaning with non-allergic cleansers/detergents.

If you are looking for a perfect place to call home in Vilnius, contact us to see what we can do for you.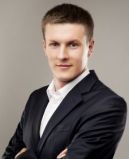 Premium property agent
ignas.vaitkunskas@rebaltic.lt