8 rooms Commercial plot, 385 m2, Senamiestis, Rūdninkų g.
Exclusive premises for sale in Old Town, Rūdninkų str.

MAIN INFORMATION:
- Total area of ​​premises 385.35 sq. m.
- Ground floor - 261.31 sq. m.
- Second floor - 50.15 sq. m.
- Basement area - 73.89 sq. m.

- Prepared project for restoration of premises
- 8 separate commercial premises and 1 apartment planned
- 5 rooms have separate entrances from Rūdninkų street, the other 3 have separate entrances from the courtyard of the house
- All first floor and basement rooms have vaulted ceilings that give the room a distinctive character

- It is possible to change the layout of the premises as required

We are waiting for interested buyers!
Object data
Condition
partially finished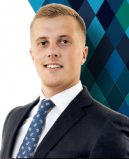 Premium property agent
vaidas@rebaltic.lt