3 rooms flat, 69 m2, Užupis, Aukštaičių g.
For sale newly furnished 3 rooms. apartment with a bio fireplace and an exceptional view of the Vilnelė River.

A unique opportunity to live in the city center, in the newly reborn Paupis district, without losing nature and privacy. Located in PAUPY, you will live in the greenest part of the old town. After walking, you will have easy access to the nearby Paupis Market, shops, Pasaka Cinema, Pavilniai Regional Park, Kūdra Park, Missionary and Bernardine Gardens and bicycle paths along the Vilnius River.

FEATURES:

- Interior designed by a modern classic designer;
- The apartment is fully equipped with the highest quality finishing materials;
- All furniture is made to individual order and design;
- On the cozy balcony you will enjoy the flow of Vilnelė and the green shores;
- On winter evenings, coziness and warmth will be provided by the App's managed Denver bio fireplace;
- In hot summers, the house will be cooled by an air conditioner;
- Only six apartments in the staircase, all occupied;
- Representative clinker brick building;
- A spacious parking lot, bicycle storage facilities are installed under the whole house;
- In just a few minutes you will find your favorite restaurants, bars and shops, to the Angel of Užupis - just a 5 minute walk!
- Bicycle paths nearby, sports club nearby;
- Extremely convenient connection to any part of the city on Dutch A / S. The streets of Bator.

GENERAL INFORMATION:
- Total area of ​​the apartment: 69 sq. M. m;
- Location: Aukštaičių st .;
- Apartment sale price: EUR 480,000;
- Possibility to purchase 2 underground parking spaces, price 25000Eur / unit;
- Condition: newly fitted;
- Security: home security system ELDESSecurity, controlled by the Apps, is equipped with a fire alarm;
- Heating: underfloor heating system, temperature controlled by programmable thermostats;
- Ventilation: recuperative ventilation system;
- Equipped with DaikinDesign air conditioner;
- Fiber-optic internet;
- Bio fireplace Denver;
- Flooring: natural selected bleached oak flooring Boen, tiles;
- Windows: Megrame, two chambers, natural glued wood;
- Exterior doors: armored with double lock;
- Interior doors: natural ash, 250cm high;
- Materials used: kitchen countertop, fireplace decoration - natural granite, plumbing - Villeroy & Boch, lighting - dimmed, remote controlled;
- Staircase: 6-apartment staircase, on the site - only two apartments, Schindler elevator, access to the parking lot.
- Representative house with a closed, tidy yard, low-rise construction;
- The apartment is for sale with all the furniture and appliances.

This apartment is a great offer for those looking for exceptional quality and luxury.
Object data
Heating
central, individual accounting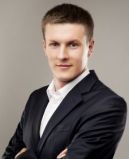 Premium property agent
ignas.vaitkunskas@rebaltic.lt