Plot, 9 a., Antakalnis, Vinciūniškių Sodų 9-oji g.
For sale 9a. plot with a log house in Antakalnis, Vinciuniskiu Sodu 9 st.

Asphalted main street, 150 m. unpaved part.
Log house.
Near the bus stop
To the center of Vilnius - 12km - 18min.
Rectangular plot shape.
Geodetic measurements were performed.
Main use of the item: Agricultural.
Land use method: Amateur garden land plots.
It is possible to build a residential house.
Safe neighborhood, around residential houses.
Communications: city water supply, gas, electricity, local sewerage.
The settlement is surrounded by mature forests with abundant walking trails.

Call at your convenience.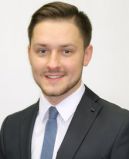 Premium property agent
Nerijus@rebaltic.lt